What if unshakable happiness and serenity became your new normal? Do you want to be a little happier tomorrow than today? This can be done in 7 powerful steps.
If you're like many of us, you may already be letting negativity creep into your daily life and sap your joy and happiness.
Join me to learn the powerful 7-step process to raise and fortify your happiness level and habits.
A 7-step holistic program to building your inner Home for Happiness .
We will delve into the following topics:
Taking ownership of your happiness
– own your life, don't rent – taking responsibility puts you in the driver's seat.
Discovering how to make thoughts your allies –
learn what you can do to reduce the automatic negative thoughts that we experience regularly.
Letting love lead in your life –
we will explore powerful techniques to live from our hearts.
Making our cells happy–
you will learn how to use nutrition and exercise for increased happiness and improved health.
Connect with a higher power –
You will learn how to tap into the universal source and trust the flow of life.
Living a life inspired by purpose –
discover techniques to find your passion.
Cultivating nourishing relationships –
learn how to expand your network of people who support and strengthen you.
Life is too short to waste even a minute without the joy and happiness you deserve. 
Happiness is an Inner State of Peace
THE SEVEN STEPS TO MANIFESTING A LIFETIME OF HAPPINESS
The Power of Happiness in these challenging times will fill you with love, practical information, and wonderful inspiration. Scientists have found out that we all have a Happiness Set Point and that we can change our happiness set points. Join us to discover the ways a Happiness Coach can help you to disconnect from the internal harm alarm of fear and anxiety.
Are you ready to live a life of passion and a greater sense of  being?
It was an all-round successful workshop with a topic that affects everyone in life. The topics were very intense, extensive and hit my soul. In a positive sense, of course. I can recommend working with Dagmar to everyone who is looking for inner happiness.
You presented perfectly and very entertainingly, I was never bored for a second. I liked the exercises in the breakout sessions best because you got to think for yourself! I find the topic "Happy For No Reason" very exciting and I would like to learn more about it.
I liked this workshop very much and immediately afterwards I felt a little happier and more satisfied. I particularly liked the way in which our coach Dagmar led through the workshop. She has a very calm and clear manner and gets to the heart of things for me. When the time comes, I'll be very happy to get help from Dagmar again.
Your workshop came at just the right time for me. Yesterday morning I was really "devastated" because I felt completely overwhelmed by several events at the same time and, so to speak, "as a victim". Your workshop gave me a view on the essential, namely on me, and showed me ways and possibilities to do something, not to be the victim. Since the workshop I can better draw clear boundaries for myself. What I particularly liked about your workshop was that you gave so much of yourself personally. You are on fire for the topic and I can feel it, it's infectious, so to speak.
I found the topic of your workshop very interesting, I had never heard of it before. Much of what you have told, works in me and I will be busy for quite a while to grasp it for me, to process, to internalize, to integrate into my everyday life. The topic also lives through the exchange with the other participants. I also enjoyed the meditations. There were surprising facts that you mentioned from various studies. That gives the whole thing something down-to-earth, real.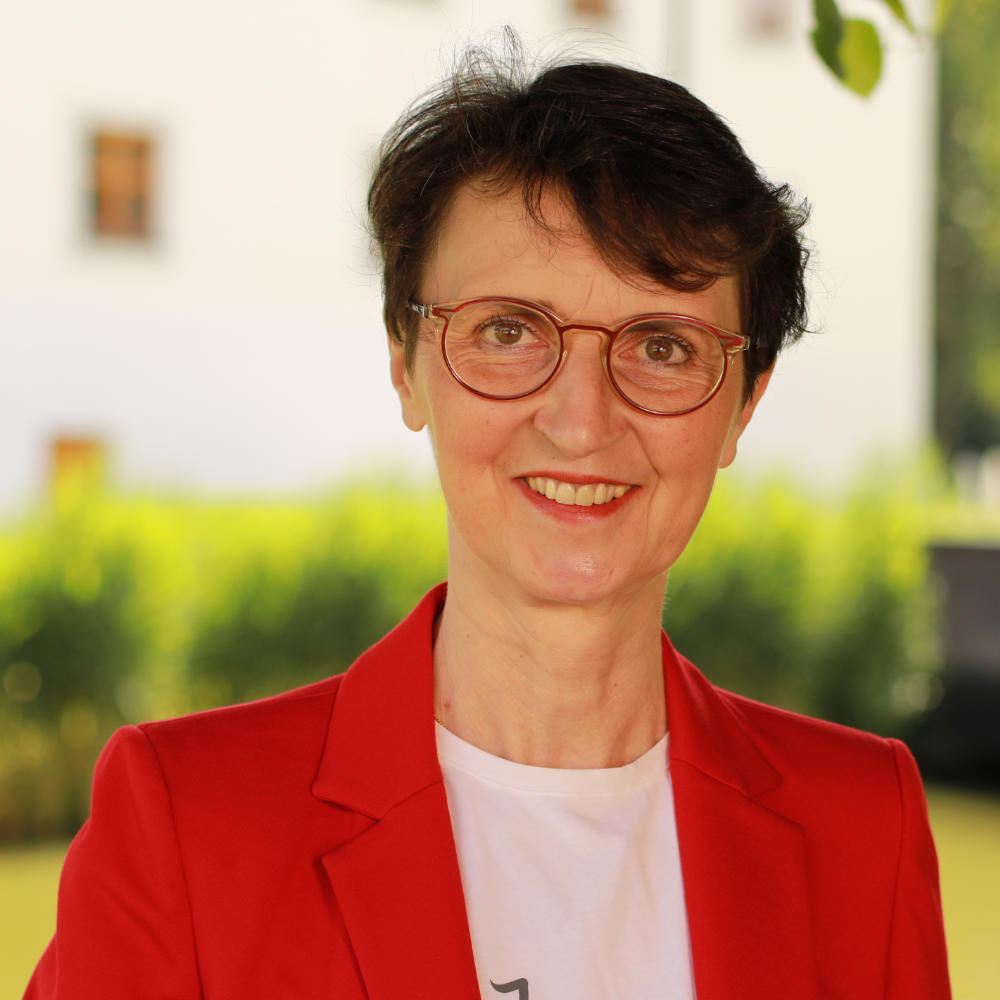 Dagmar Spantzel teaches others about creating a positive mindset.  You can have more happiness in your life right now.  You don't need to wait to make a million dollars or fall in love or find the perfect job. Dagmar is a certified Happiness Coach who teaches the Seven Steps of the Happiness for No Reason process to groups of any size.  She offers workshops, courses, speeches and presentations in person and/or online.
Join me in the pursuit of creating happiness from the inside out. Learn the 7 steps to manifesting a lifetime of happiness. This approach combines research facts, spirituality, and practicality of psychological aspects. These presentations are ideal for businesses, associations, health and wellness events, transformational retreats, schools and more and can be tailored for any audience.
If your company wants satisfied and more productive employees who give their best every day full of joy, then the "Happy for no reason" program is just the thing!
The aim is that the participants inspire the workshop and of course leave it happier than when it started. You will also receive specific suggestions on what you can do at home to become more and more satisfied and happier from the day of the workshop.
Why should you book this workshop for your team?