In this dynamic program, you will:
Quickly raise your physical, emotional, and mental energy.
Learn habits that support the biochemistry of happiness.
Discover a natural state of peace and joy.
Understand the most important ways to enhance all of your relationships.
Build your inner happiness home.
Do you know what it would take to make you happy? Fulfilling career? A lot of money? The perfect partner?
In this Happy for no reason program, Dagmar, offers a breakthrough approach to living with true happiness. As a certified Happy For No Reason trainer Dagmar has studied extensively with Marci Shimoff, an internationally renowned speaker, transformational coach an Bestseller Autor, to learn powerful positive psychology tools and techniques. By incorporating these breakthrough ideas, Dagmar has created a life-changing 8-week program.
Deep Dive into Happiness -
An 8-Week, Online, Interactive Course
Are you ready to dive? To go from where you are to how you actually want to feel on a daily basis?
Most people want to wave a magic wand and make everything better, but the truth is that it takes effort and commitment to make positive changes in our lives and it's worth it!

Join me for a Deep Dive into Happiness. We will meet 4 times, for two-hours every other week, digging deep into the content and practices to become Happy for No Reason.

I will take you step by step through the 7 Keys to building your Inner Home for Happiness, introducing several practices (i.e. Happiness Habits) each session so that you can continue to build your happiness muscles between our meetings.
In Session 1 we'll discuss the key concepts, including the Myth of More, your Happiness Set-Point, and Expansion and Contraction.
Then, we'll discover the Foundation of all happiness and how to make it a strong base on which to build your own "home for happiness!" Plus, we'll break into small groups to make it a more personal and interactive experience. You'll leave with a plan to take the daily action that feels good to you until we meet again.
In Session 2 we'll delve into the Pillar of the Mind and the Pillar of the Heart.
Our minds don't always work for us, but you'll learn how to harness yours for your highest benefit. Then, we'll dig into how the heart effects our brains, and vice versa, and learn powerful tools to bring peace and ease into any situation.
In Session 3 we'll focus on the Pillars of the Body, the Soul, and the Roof - the purpose and meaning we bring into our lives.
Within this session, we'll go deeper through exercises, soulful practices, get a taste of The Passion Test, and again, make action plans!
In our final deep dive we'll dig into our Gardens! The Pillar of the Garden looks at our relationships with others and how they impact our happiness.
We'll learn how to deal with the negative people in our lives with love and compassion, while setting healthy boundaries. You'll break into small groups or partners to put the final touches on your Happiness Plan and we'll review how far you've come in just 8 short weeks!

To go from where you are to how you actually want to feel on a daily basis? Most people want to wave a magic wand and make everything better, but the truth is that it takes effort and commitment to make positive changes in our lives and it's worth it!
Feel into how you feel right now. What would your life be like if you were twice as happy just weeks from today?
It's possible and in this course you'll learn practical tools to support your journey.
What makes the Happy for no reason Online Program different?
Anyone can read a book or do an online module on happiness. I have found for this information to be most effective you also need a community of people to share the experience with you, people who can provide not only guidance, but emotional support too.
This blueprint will inspire and motivate you to create a life that is full of genuine happiness every day. Plus… the program is so much fun.
A 7-step holistic program to building your inner Home for Happiness .
We will delve into the following topics:
Taking ownership of your happiness
– own your life, don't rent – taking responsibility puts you in the driver's seat.
Discovering how to make thoughts your allies –
learn what you can do to reduce the automatic negative thoughts that we experience regularly.
Letting love lead in your life –
we will explore powerful techniques to live from our hearts.
Making our cells happy–
you will learn how to use nutrition and exercise for increased happiness and improved health.
Living a life inspired by purpose –
discover techniques to find your passion.
Cultivating nourishing relationships –
learn how to expand your network of people who support and strengthen you.
Life is too short to waste even a minute without the joy and happiness you deserve. 
Happiness is an Inner State of Peace
THE SEVEN STEPS TO MANIFESTING A LIFETIME OF HAPPINESS
The Power of Happiness in these challenging times will fill you with love, practical information, and wonderful inspiration. Scientists have found out that we all have a Happiness Set Point and that we can change our happiness set points. Join us to discover the ways a Happiness Coach can help you to disconnect from the internal harm alarm of fear and anxiety.
Are you ready to live a life of passion and a greater sense of  being?
It was an all-round successful workshop with a topic that affects everyone in life. The topics were very intense, extensive and hit my soul. In a positive sense, of course. I can recommend working with Dagmar to everyone who is looking for inner happiness.
You presented perfectly and very entertainingly, I was never bored for a second. I liked the exercises in the breakout sessions best because you got to think for yourself! I find the topic "Happy For No Reason" very exciting and I would like to learn more about it.
I liked this workshop very much and immediately afterwards I felt a little happier and more satisfied. I particularly liked the way in which our coach Dagmar led through the workshop. She has a very calm and clear manner and gets to the heart of things for me. When the time comes, I'll be very happy to get help from Dagmar again.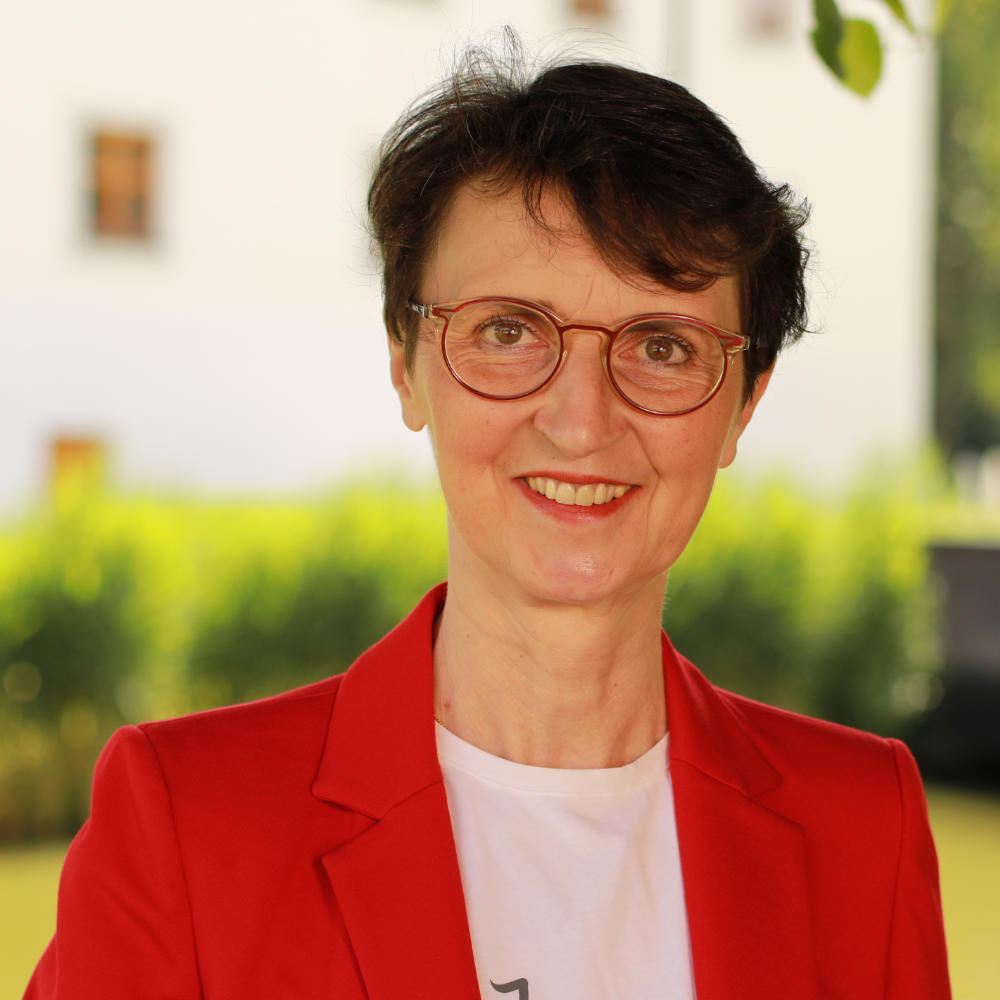 Dagmar Spantzel teaches others about creating a positive mindset. You can have more happiness in your life right now. You don't need to wait to make a million dollars or fall in love or find the perfect job. Dagmar is a certified Happiness Coach who teaches the Seven Steps of the Happiness for No Reason process to groups of any size. She offers workshops, courses, speeches and presentations in person and/or online. Join me in the pursuit of creating happiness from the inside out. Learn the 7 steps to manifesting a lifetime of happiness. This approach combines research facts, spirituality, and practicality of psychological aspects. These presentations are ideal for businesses, associations, health and wellness events, transformational retreats, schools and more and can be tailored for any audience.
Wenn Ihr Unternehmen zufriedenere und leistungstärkere Mitarbeiter möchte, die voller Freude jeden Tag ihr Bestes geben, dann ist das Programm "Happy For No Reason" genau das richtige.

Ziel ist es, dass die Teilnehmer den Workshop inspiriert und natürlich glücklicher verlassen als sie ihn begonnen haben. Außerdem erhalten sie konkrete Vorschläge, was sie zu Hause tun können, um ab dem Tag des Workshops immer zufriedener und glücklicher zu werden.
Warum sollten Sie diesen Workshop für Ihr Team buchen?